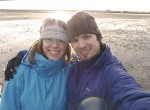 If you look at the author credit on this post you'll see that it's written by Stephanie Dickerson. This is a great beginning to a year of growth. My wife of nearly three years is taking a more formal position in Scott Dickerson Photography and I couldn't be happier. She's had a few roles in the business before now ranging from model to consultant but I am, we are, very excited about taking it to the next level. One thing you'll notice right away is a bit more life here on the blog. So without further ado, take it away Stephanie!
Today is a warm day with a sense of spring and it seems appropriate we are about to have another opportunity to start the year afresh with Chinese New Year. While the Year of the Snake, the water snake, does seem auspicious, here at SDP (Scott Dickerson Photography) our word of the year will be growth. Yes, words of the year may be a bit passe by now, but we tend to be on our own time schedule. It is our goal to grow in all we do, and mostly in the enjoyment and effectiveness of what we already do.
Which is make great photos and share them all over the world.
I'd like also to take this opportunity to introduce myself as a new full-time member of SDP, the most obvious evidence that our growth is already underway. I hope that this will afford us more opportunity to share with you all of the amazing things that we are up to.
What better way to welcome myself than to share with you a wonderful spread in SUP International, thanks to Naish, with my by-line (and some photos).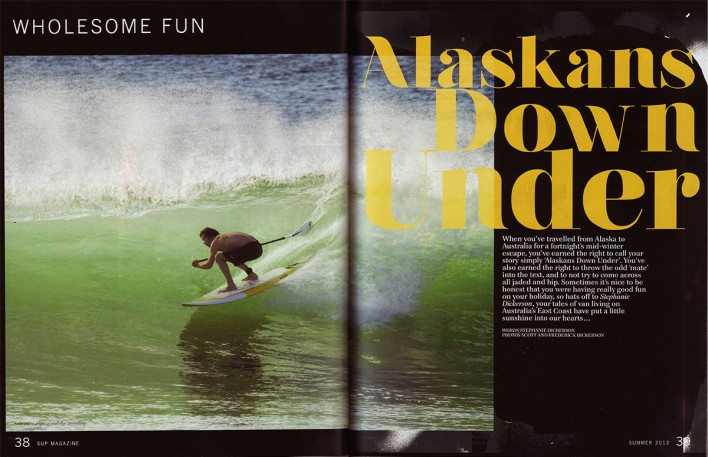 I am extremely proud to see my name (and behind) in print, see my husband in front of the camera AND shredding and see SDP show that it's talents for photo-making are not restricted to Alaska only.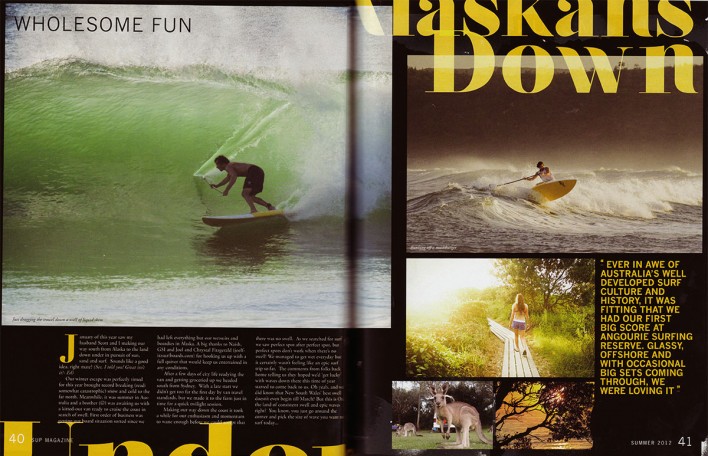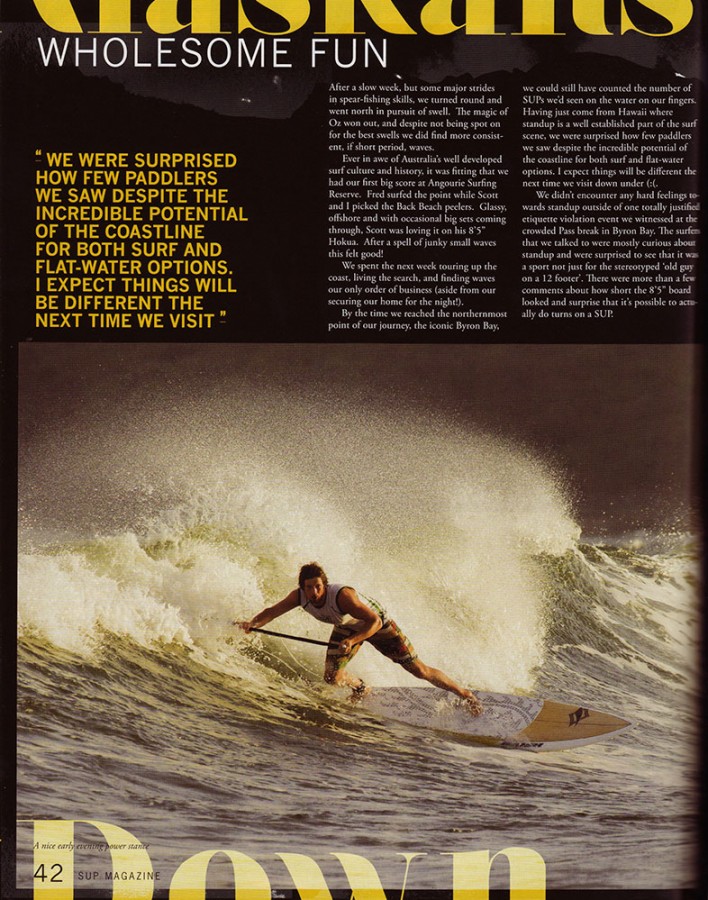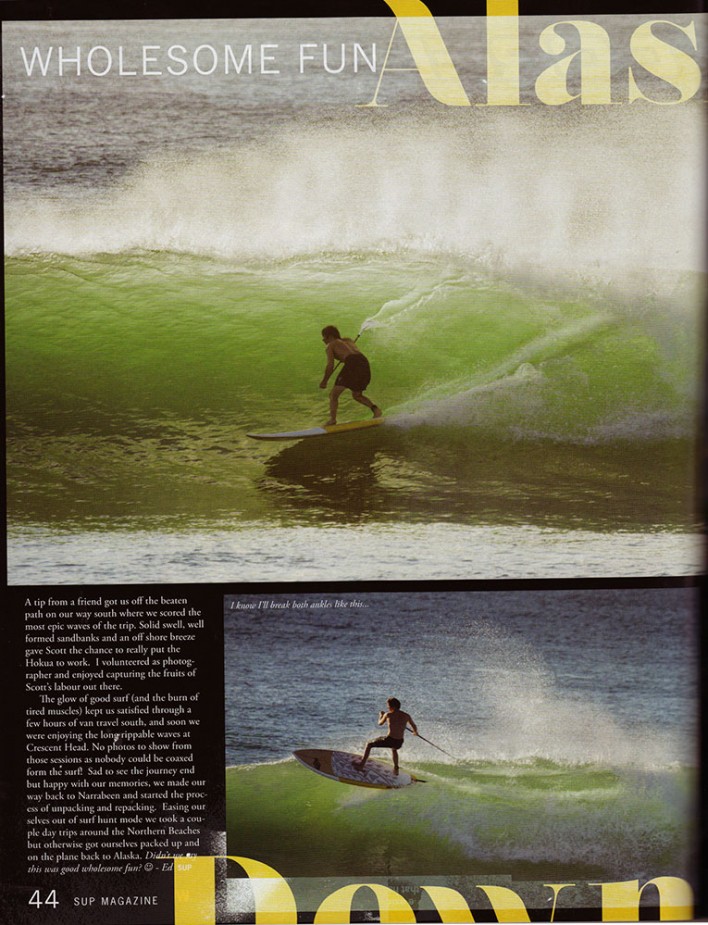 Thanks to Aidan at Windgenuity for supplying the Naish Hokua Scott is ripping.  Thanks also to Joel Fitzgerald Surfboards (and his wife Chrystal) and Matt Harbour of GSI for making sure I had boards that suited me as well and to SUP International for sharing our story.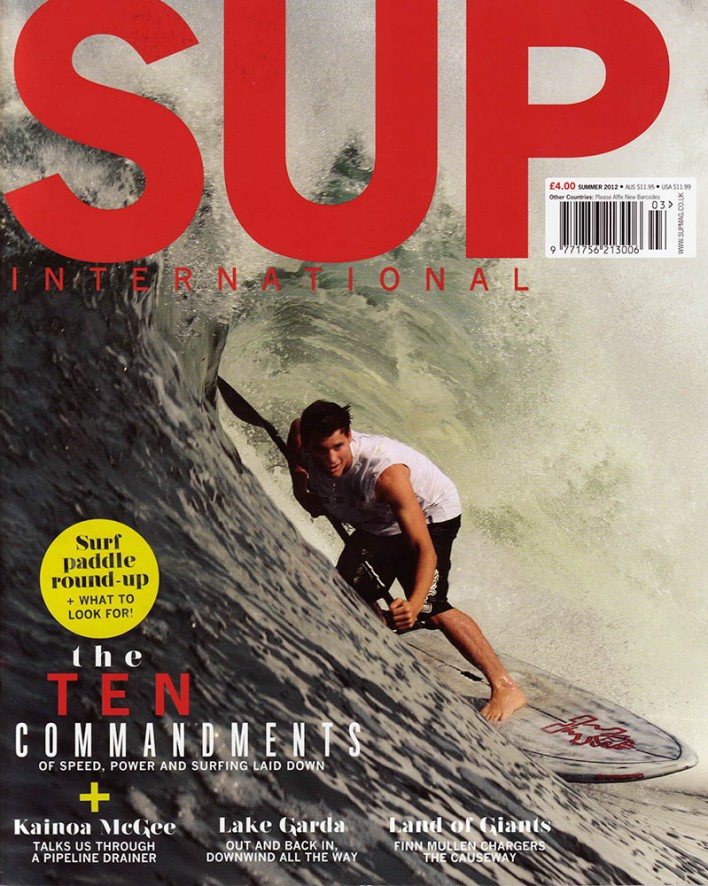 And for a little more evidence that Scott's photo prowess extends beyond Alaska's borders, here is one included in the same magazine of Michi Schweiger at the hallowed Ho'okipa on Maui's North Shore.