Here in Alaska the days are getting longer and the weather has been trying to improve. Spring is certainly on it's way. With the longer days and fewer storms I've been able to photograph from my powered paraglider (paramotor) pretty regularly in the last couple weeks. You can read my introductory post about photography from a paramotor here.
The aerial photos in this post are from an early morning flight I took last August. Leaving from the Homer Spit up and over Kachemak Bay to China Poot Bay. The wetlands in China Poot are very colorful in the autumn with interesting patterns caused by the fresh water streams and tidal sloughs. All this is backed by the sun rising over the Kenai Mountains. The crisp and still morning air was perfect for flying and photographing in.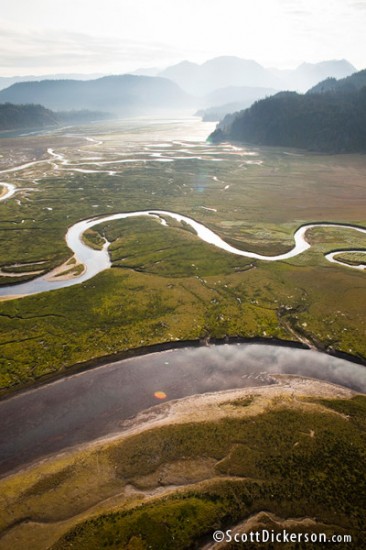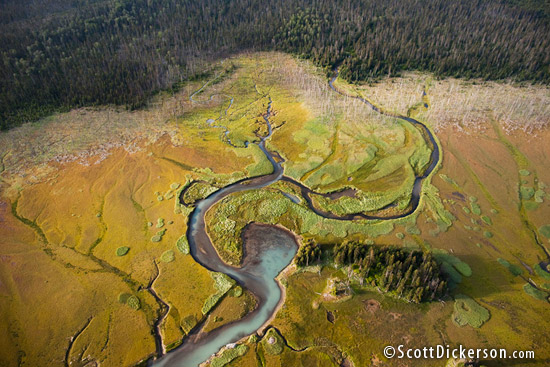 Technical Details: All aerial photos taken with a Canon 5D mkII and Canon 24mm 1.4L lens.