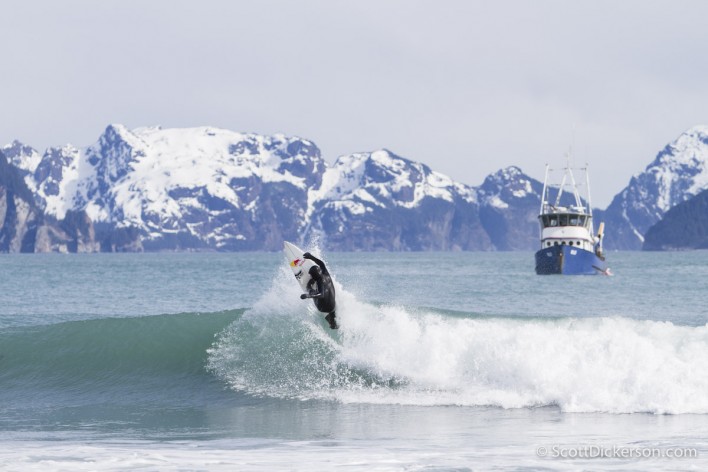 I had an incredible spring filled with surf trips around the wild coastline of Alaska. One such trip involved a renegade group of snowboarders and a pro surfer. The Brothers on the Run is a webisode series sponsored by redbull and youtube:
"BOTR" documents the trip of a lifetime: Alaska to southern Chile, by rig, on the longest navigable road in the world — 15,000 miles minimum. They started in Anchorage on April 1 and expect to reach Chile by August, shooting and shredding the whole way down. The series will feature cameos by other pros, bros and guides.
– ESPN interview with Eric Jackson
In mid April the brothers and their crew, which at the time included Maui surfer Ian Walsh and snowboarder Travis Rice, joined us for an Alaskan surf adventure aboard the m/v Milo.
It was a short but sweet trip that gave us a couple days to try and score some 'icy peelers' for the boys. The first few days were pretty dreary with not much swell and overcast skies. Luckily, on the last day heading for port we scored a nice session at a picturesque break.
I spent the first half of the day in the skiff with filmer Ben Dolenc shooting the surfing action from the water. The light was pretty flat but it gradually improved throughout the session.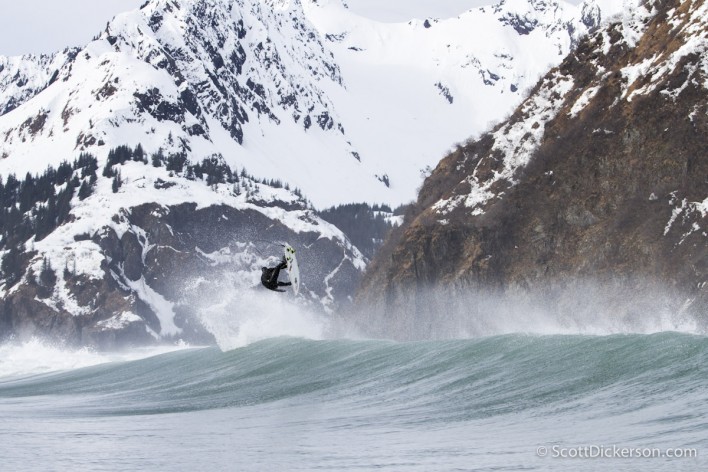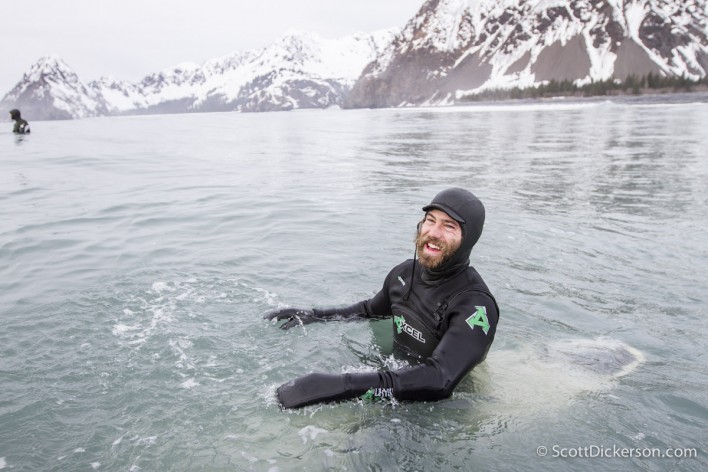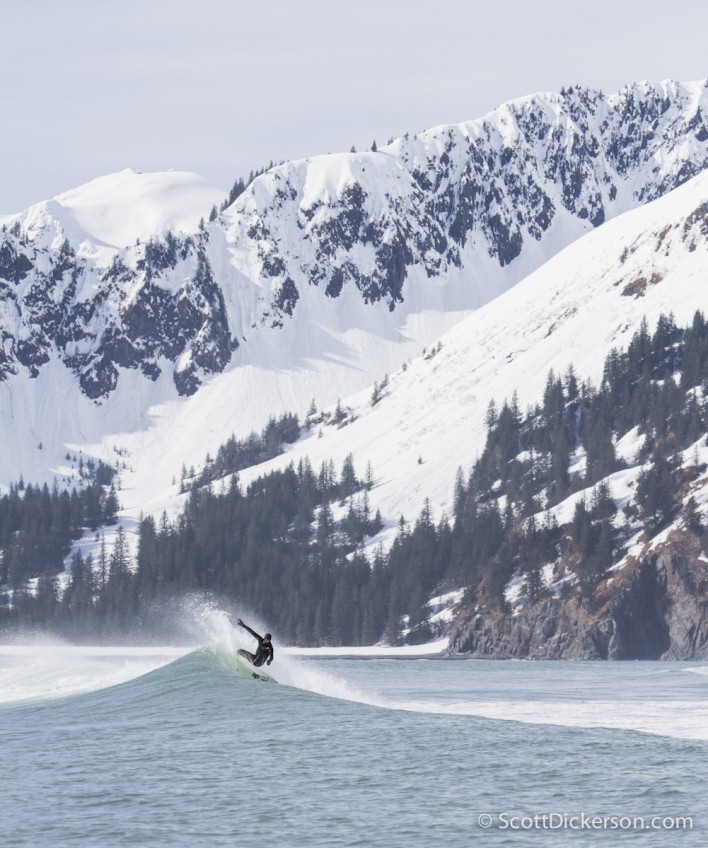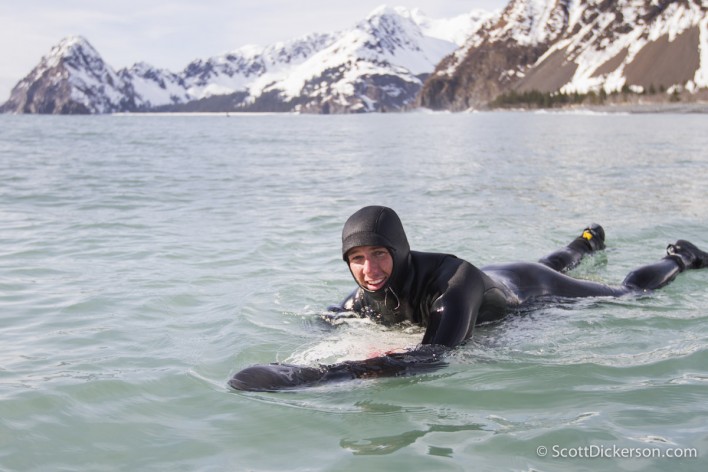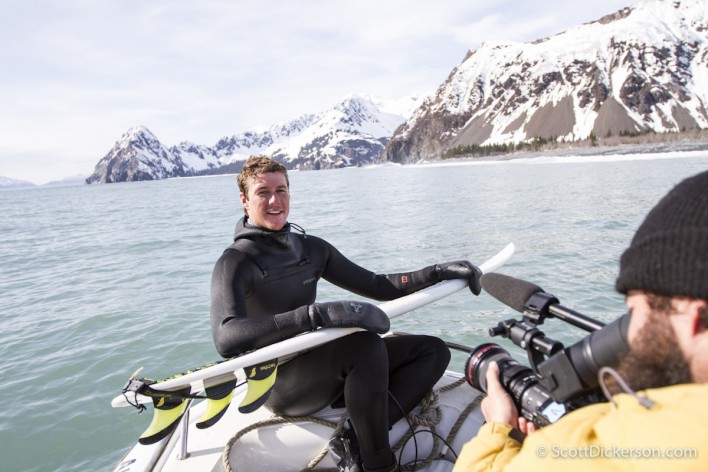 It was a great trip and the crew was fun. These snowboarders certainly know how to get stoked on some surfing and it was pretty awesome to be able to photograph Ian shredding some waves here in Alaska. I'm out of time today, so I'll have to post the rest of the session another time. Until then checkout the BOTR episode about their surf trip in Alaska:
These photos and many more are available in my online archive – Brothers on the Run Surfing Alaska Gallery