Commercial fishing brings Scott back to his roots, so the opportunity to spend five days with the Salmon Sisters fishing the Prince William Sound was more than ideal.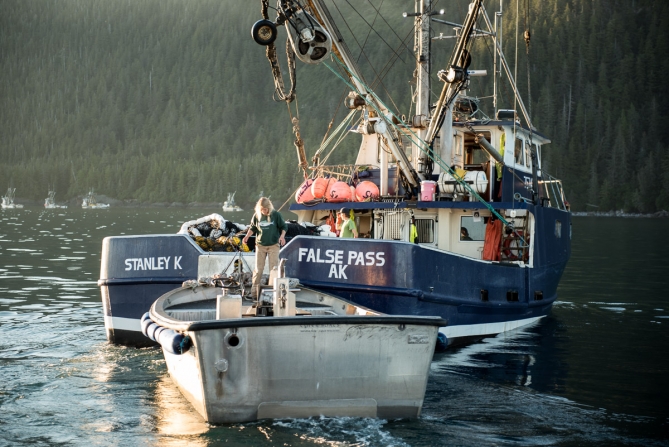 "I love photographing commercial fishing because it was while I was commercial fishing that I was overcome with the desire to share the beauty of the world around me. I ordered my first real camera while on a commercial fishing boat. The industry is close to my heart. I grew up doing it, I know a lot about it and the people in it. I like the chance to photograph the people and the associated lifestyle."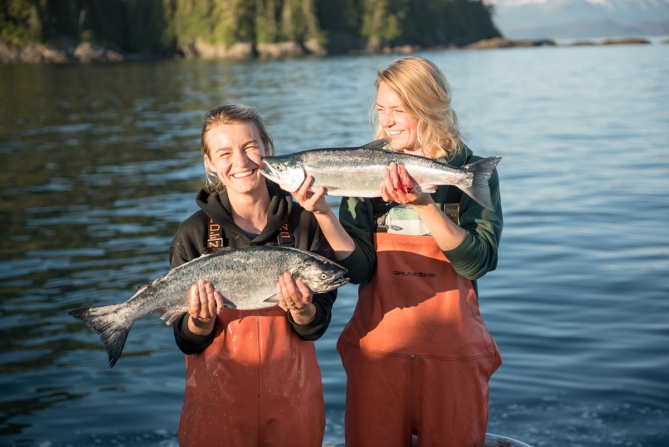 Scott has worked with Emma Teal and Claire of Salmon Sisters for over 10 years on a variety of projects. This particular trip to the Prince William Sound focused on their life as they fished in the summer, to show the lifestyle that inspired them to start Salmon Sisters.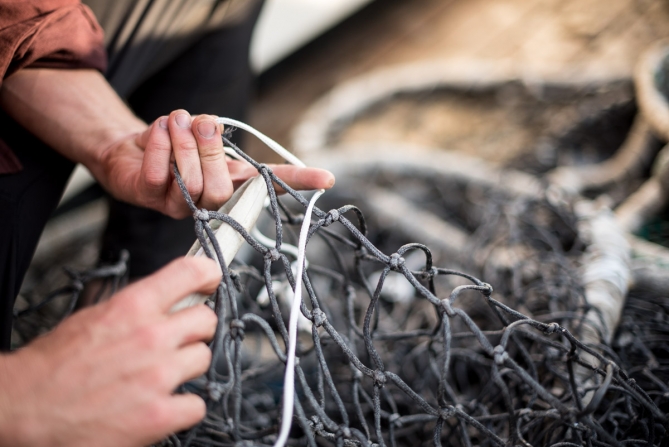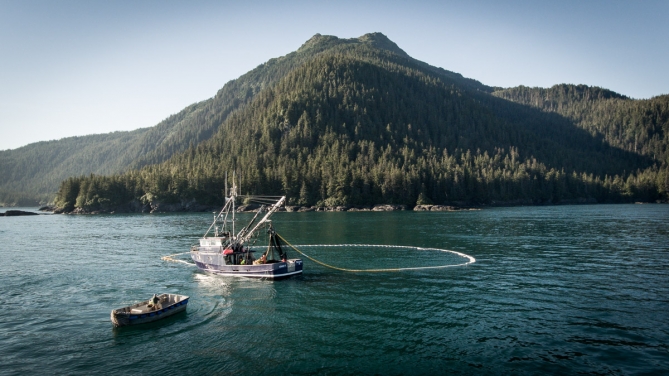 As the pair hardly fit the stereotypical, burly, male fisherman archetype most people expect, their business that sells both sustainable Alaskan seafood and clothing, accessories and kitchenwares decked out with eye-catching designs receives a lot of attention.
"Salmon Sisters products are designed and created in Alaska, inspired by nautical tradition, and made for a community of fishermen, adventurers, and ocean-enthusiasts," reads the Salmon Sisters website. "Salmon Sisters strives to make their garments the ones you dress up and dress down, get dirty and wear holes through, because they're just too cool and comfy to take off. For every sale we make, Salmon Sisters donates a can of wild Alaska salmon to the Food Bank of Alaska."
Scott and the Salmon Sisters' goal was to take photos for their website's story page and to provide to media when the company receives requests.
" Their products are inspired by their lifestyle, so they want the marketing for their products to be inspired by their lifestyle. It's a natural fit."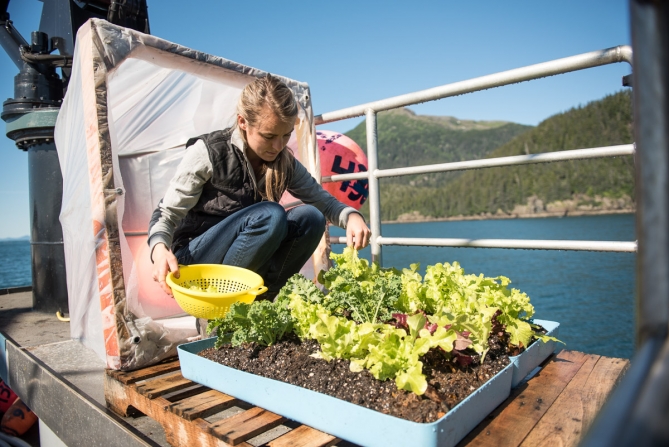 The challenge of the shoot was that neither Scott nor the sisters could control when they could fish, how many fish they would catch or the weather, so in their downtime Scott took other photos that illustrated Emma Teal and Claire's life on their boat. The game was about making the most of the fishing when it was productive and finding other slices of life to photograph when it wasn't.
"It's one of those things where you have to dance with the opportunities allowed."