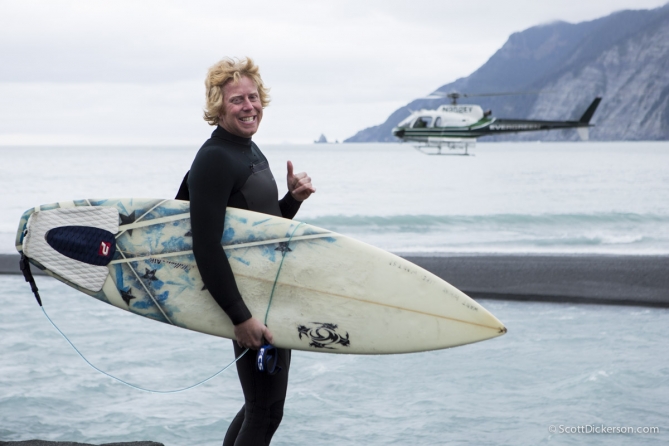 Keep dreaming.
I'm learning from reoccurring experience that they do come true!
Ryan Lehman, Colin Burton, and Jeff Hoke can back me up on this. We recently enjoyed an incredible weekend of heli-surfing in the Gulf of Alaska.
The number one challenge to surfing in Alaska is, and probably always will be, accessing the coastline. Most people initially assume that the cold water would keep you from surfing this far north. Modern wetsuit technology has really taken pretty good care of that obstacle. The real struggle is getting to the places where the waves are. Especially at the same time that the waves are there! Usually we go by boat or airplane, but on the occasion that we have access to a helicopter, and a miracle conspires so that we can afford it, we don't let the opportunity slip by.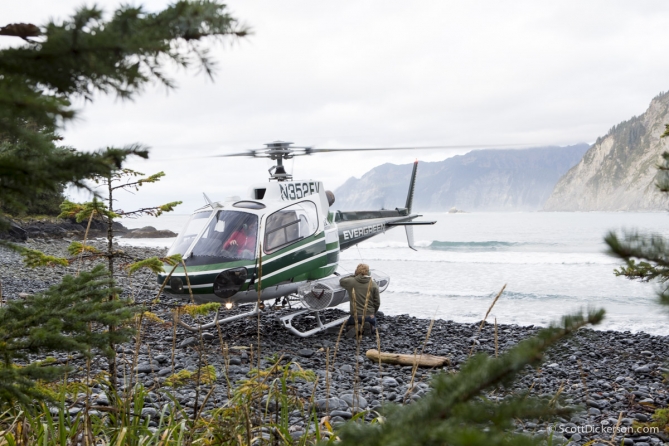 For a quick strike mission to surf in the rugged wilderness of Alaska's coastline it's hard to beat an A-star with a heliski basket. With wetsuits, surfboards, and camping gear loaded up we were ready for a great weekend. And that is exactly what we had.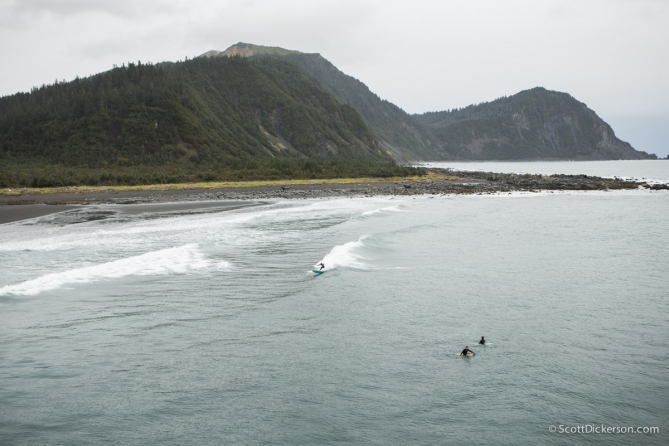 I came home so stoked up from this trip that I went ahead and made a book – HeliSurfing Alaska No. 2  so that the experience could be remembered and shared. It's turned out to be a great way to show you a large selection of the resulting images. You can preview all 70 of the pages or buy a printed copy. It's called number two because this wasn't our first Alaskan HeliSurfing adventure. Someday I might get around to making a little book from that first adventure. Hope you enjoy