Following the sunrise run, Scott's intrepid models hopped on their bikes and went for another loop around the Westchester Lagoon in Anchorage. As it turns out, to portray an active lifestyle, one actually has to be quite active.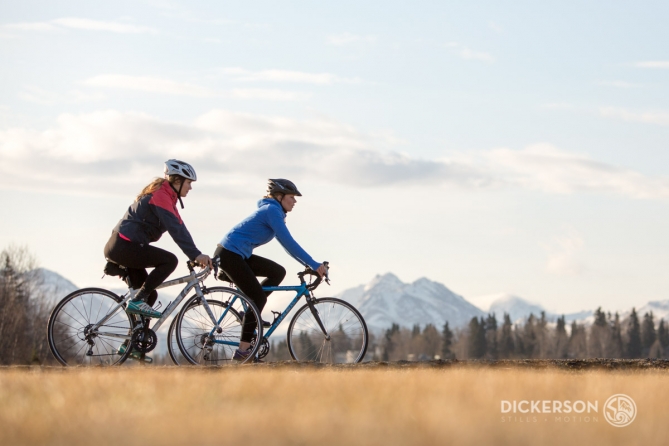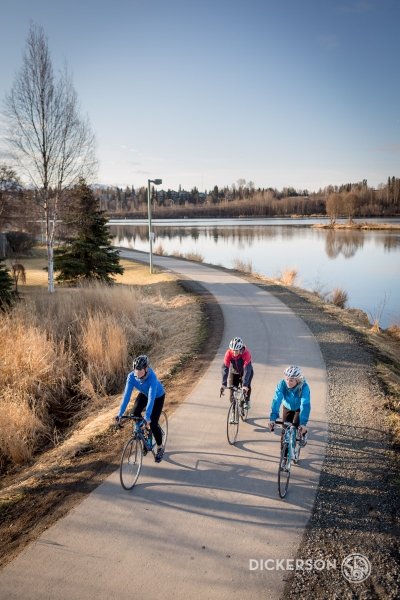 However, these women were up for the task as Scott explored angles to create photographs that would capture both the activity and the striking scenery around them. With the sun a bit higher in the sky, Scott used the natural light to create a back glow on the bike riders as they stopped for a break, creating more interest to the eye in the shots.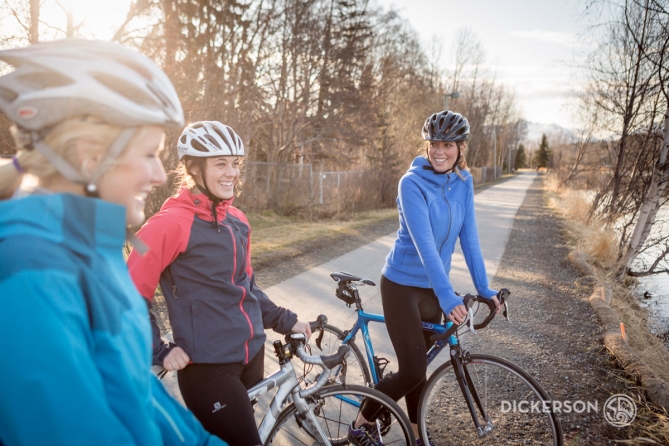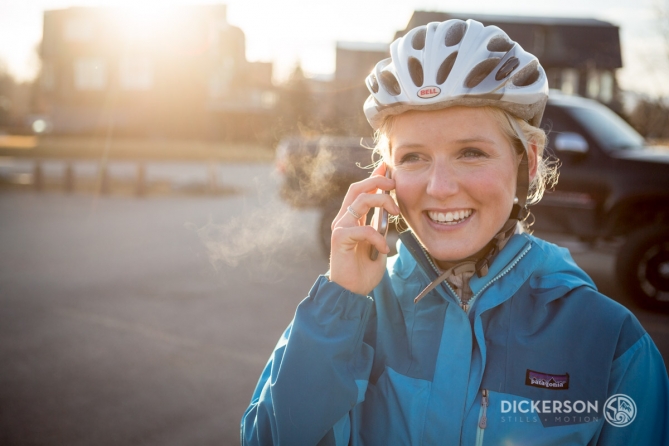 With the mountains in the background, Anchorage is one of few places that a city life scene ends up looking naturally epic.