Scott arrived at Winterlake Lodge in southcentral Alaska in late March with three days to capture its essence — outdoor excursions, indoor relaxation, award-winning food and breathtaking scenery. In short, there was much to shoot and no time to waste.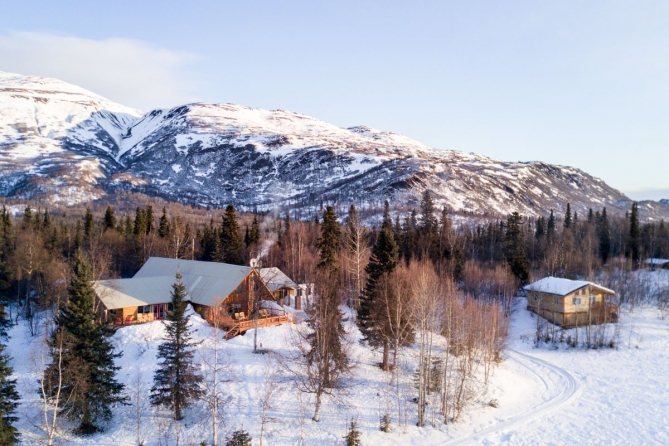 Within the Wild, a family-owned company that runs Tutka Bay Lodge and Winterlake Lodge, hired Scott to refresh their marketing photography. The photos produced will be featured on their website, brochures, social media and anywhere else the company utilizes photography. The trip to Winterlake is the first of a few trips that Scott will take as he captures the different aspects of lodge life throughout the seasons.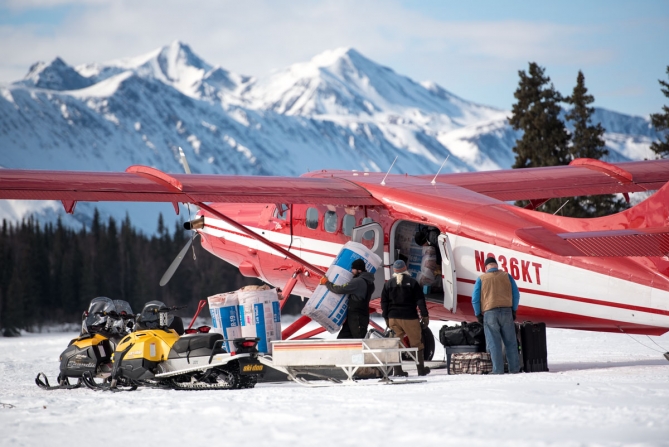 Winterlake overlooks Finger Lake between the Alaska Range and the Tordrillo Mountain Range and sits on mile 198 of the Iditarod Trail. Due to its remote location, guests arrive by float or ski plane, depending on the season. After unloading the bush plane that transported him from Anchorage to the lodge, Scott got to work.
"I started shooting anything and everything: landscapes and scenery of the lodge. It was a sunny day, so lots of scenery. I was trying to maximize the sunny weather because you never know how long it will last."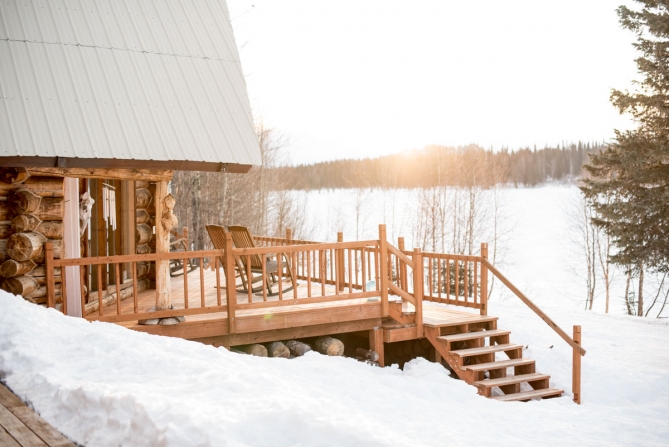 The weather at Winterlake can be fickle. The initial day of sun was followed by the first snow in weeks. The fresh powder lent itself to cleaner-looking snow sport photos, but also resulted in cloudier views. By taking advantage of every moment of sunshine, Scott did not miss the chance to take photos of a sun-soaked lodge surrounded by clear mountain views.
Throughout the trip, he immersed himself in the activities of the lodge and worked from early morning until late in the evening taking photos that showed the various activities of guests and staff.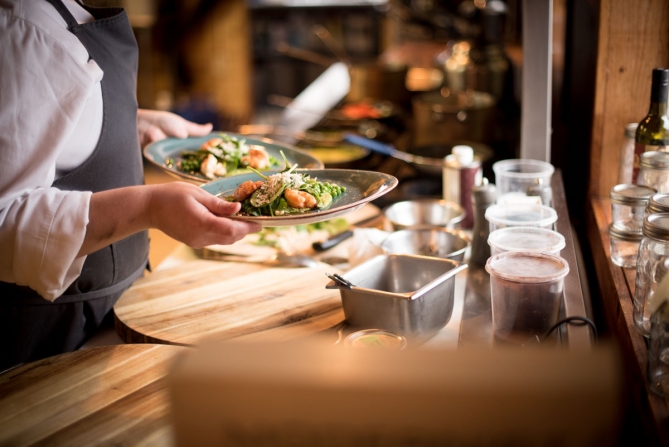 "They're all busy doing their things and I'm trying to tell all the stories. Someone's splitting wood — I want to shoot that. Then someone's in the kitchen and someone's doing a yoga class — I want to shoot that. I'm trying to get it all at once."
In addition to the activity at the main lodge, Scott went out with guests on snowmachines, sled-dog rides and fat bike excursions. The trick, he said, is being ready to capture the action and moments as they happen, in locations that he was not able to scout beforehand.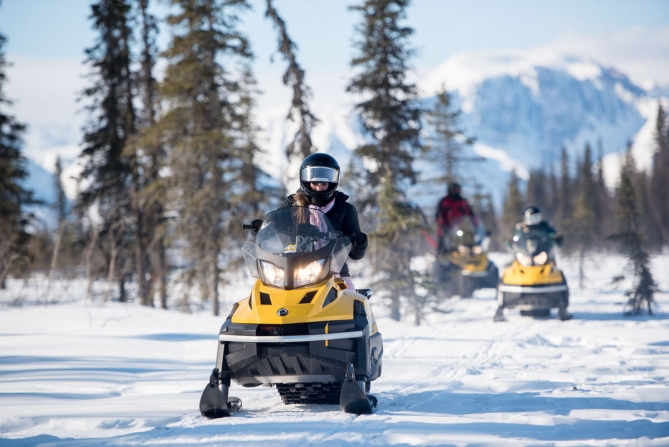 "Most shots were taken on the fly as the moments revealed themselves. For the dogsledding I was shooting from a bouncy sled drug behind a snowmachine ahead of the dog team. I have to do my best to visualize what opportunities there will be so I have the right equipment in my hands and the right settings on my camera. From there, I can capture a smile that happens in a flash. It's a lot of adapting to what is happening. It sounds impossible. That's why you have to shoot a lot of photos and cross your fingers."